Events happening today Saturday November 26 2011 in Guadalajara Mexico
Best things to do in Guadalajara with the official tourism board's recommendations. Current events Guadalajara Get information on Guadalajara Mexico´s culture, tourists places to visit, main attractions, natural parks, etc.
---
---
Degollado Theater
Guadalajara, JAL
Time: 20:00 hrs
Compañia de Danza Clásica SAYI
Admission: Boletos $300 – $500 MXN
Important Junio dancer like Nora Meléndez Andrade From best academies in Guadalajara
---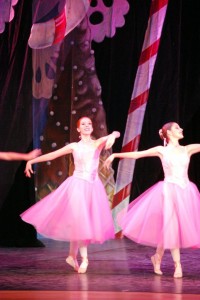 El Cascanueces:The play takes place in Nuremberg, in the nineteenth century. History of Drosselmeyer, watchmaker magical and mechanical toys, when he worked in the royal palace, he invented a trap that killed half the mice in the palace.
In revenge, the evil queen of the mice bewitched his nephew, transformed it into an ugly nutcracker doll. To break the spell, The Nutcracker should kill the King of the mice and get a girl to love him despite his appearance. Drosselmeyer decides to send a special Christmas angel to guide Clara during the test.
---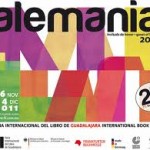 What: International Book Fair 2011 Germany Guest of Honor Expo Guadalajara
Where: Expo Guadalajara
When: November 26 to December 4
Time: 9:00 to 21:00 Hrs.
Venue: Expo Guadalajara (Av. Mariano Otero 1499)
Admissio: $20 MXN per person
Description:
Authors, literary agents, librarians, booksellers and more than 925 thousand publishing houses from 40 countries visit us year after year. With them, more than half a million visitors will enjoy diving into the world of books and enjoy the showcase of the best of the literary and artistic production in Germany, our guest of honor 2011.
---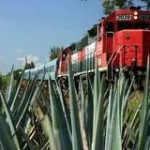 Tequila Express Experience the true and authentic production process of our national drink tequila, Mexico´s folklore, 9 ½ hours of Mexican fiesta, visiting Hacienda San José del Refugio, home of Tequila Herradura, located in the birthplace of tequila, Amatitan. More reservation Info: reservations@gdltours.com Also Available 3 day – 2 nights all inclusive get away package experience
---
---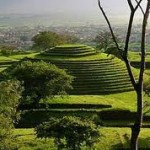 Schedule your visit to this lost civilization near Guadalajara
Time: 9:00 hrs – 17:00 hrs
Admission: $545 MXN Wednesdays 20% OFF
Place: Guadalajara
More information (+52 33)3659 9379
gusmelor@gdltours.com
---
Tianguis Cultural Guadalajara
Venta de artículos alternativos, música, ropa, decoración, bandas en vivo, exposiciones y más
Plaza Juárez, a partir de las 9:00 hrs
Admission: Free
---
Andador del Arte y las Antigüedades
Del Arco de Ingreso hasta Plaza de las Américas, Zapopan De 11:00 a 18:00 hrs.
Proyección de Videos Educativos y
Comerciales
Admission: Free
---
Presentando la Película: El Verdadero
Parque Jurásico
14:00 hrs.
Admission: Ingreso al museo $ 15 MXN aprox
Museo de Paleontología de Guadalajara
---
Presentación de ballet folclórico y cantantes de música ranchera
Rest. Mariscos Chilo 15:30 hrs.
Reservaciones: 3618 6966
Proyección de Videos Educativos y
Comerciales
Presentando
---
la Película: Los Aristogatos
15:30 hrs.
Admission: $15 MXN aprox
Museo de Paleontología de Guadalajara
---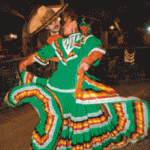 Mariachi y Ballet Folclórico
El Parían 15:30 y 21:30 hrs.
Disponible durante
El recorrido por Tlaquepaque
---
Teatro: Cuentos para No Dormir
17:00 hrs.
Admission: $55.00 MXN
Teatro Guadalajara Del IMSS
---
Picas Nocturnas para Aficionados
¡No corras en la Calle! Corre con Seguridad
Autódromo Guadalajara,
a partir de las 18:00 hrs.
Informes: 3811 8240
---
Recorrido Nocturno: Ilumínate con Guadalajara
Salen de la Plaza Guadalajara 19:00 hrs. (Indispensable registrarse media hora antes), van acompañados de una rondalla o estudiantina
---
Teatro: Dizoja, danza de amor
19:00 hrs.
Admission:General $100.00, Estudiantes, maestros Y 3ra edad $80.00
Estudio Diana
---
Offer Nissin
19:00 a 03:00 hrs.
Calle 2
Admission: Free
---

Exhibición de Salsa y Banda
Rest. Mariscos Chilo
20:00 hrs.
Reservaciones: 3618 6966
---
Teatro: " Cómo Pasar Matemáticas sin Problemas"20:00 hrs.
Admission: $ 100.00 Incluye palomitas y refresco
Teatro Auditorio del Ángel
---
Cartel de Santa
20:00 a 03:00 hrs.
Calle 2
Admission: Free
---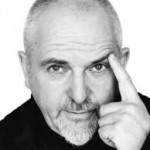 Peter Gabriel
20:30 hrs.
Admission: $400.00 a $2,400.00
Auditorio Telmex
---
Teatro: Cosmética del Enemigo
20:30 hrs.
Admission:General: $100.00, estudiantes y maestros $80.00, 3ra edad
Teatro Experimental
---
Presentación Artística
Centro de Espectáculos El Purgatorio,
A las 21:00 hrs.
Informes: 38497023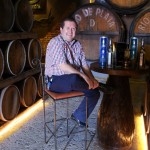 Oldest Tequila in Guadalajara experience
Includes tour of tequila process, tasting. Chall, mariachi, and traditions Museum. Tlaquepaque historic center Tour.
Cost: $390 MXN per person
Time: 10 am
Info & reservations: 3659 9379
www.ambientetequilero.com gusmelor@ambientetequilero.com
---