Events happening today in Guadalajara Mexico
Guadalajara has plenty of activities to keep anyone busy. Guadalajara has world class golfing, plenty of fun side trips, and just about anything a large city
---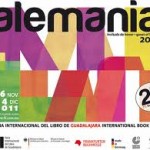 What: International Book Fair 2011 Germany Guest of Honor Expo Guadalajara
Where: Expo Guadalajara
When: November 26 to December 4
Time: 9:00 to 21:00 Hrs.
Venue: Expo Guadalajara (Av. Mariano Otero 1499)
Admission: $20 MXN per person
Description:
Authors, literary agents, librarians, booksellers and more than 925 thousand publishing houses from 40 countries visit us year after year. With them, more than half a million visitors will enjoy diving into the world of books and enjoy the showcase of the best of the literary and artistic production in Germany, our guest of honor 2011.
---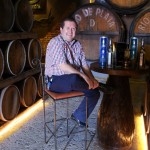 Oldest Tequila in Guadalajara experience
Includes tour of tequila process, tasting. Chall, mariachi, and traditions Museum. Tlaquepaque historic center Tour.
Cost: $390 MXN per person
Time: 10 am
Info & reservations: 3659 9379
www.ambientetequilero.com gusmelor@ambientetequilero.com
---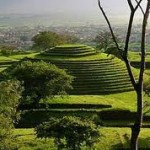 Schedule your visit to this lost civilization near Guadalajara
Time: 9:00 hrs – 17:00 hrs
Admission: $545 MXN Wednesdays 20% OFF
Place: Guadalajara
More information (+52 33)3659 9379
gusmelor@gdltours.com
---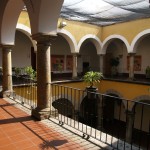 Diplomado Historia de las Culturas
Modulo VI, Imperio Romano,
Por el Arq. Eduardo Vargas González.
Organiza: Sociedad de Amigos del Museo, A. C.
17:00 a 19:00 hrs.
Admission: $800.00 por modulo o $80.00 por clase
Place: Museo de la Ciudad de Guadalajara
---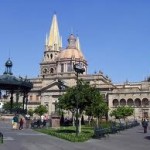 Mariachis in ConcertSerenata Tradicional con la Banda de Música de Guadalajara
Place:Plaza de Armas
Time: 18:30 hrs.
Admission: Free
---
Presentación de Trío
Place: Hotel Francés
Time: 19:00 hrs.
Admission:Consumo mínimo 1 bebida
Informes: 3613 1190
---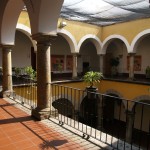 Observación Astronómica"Observación de la Luna y Júpiter".
Dentro de los festejos del 50° aniversario de La Sociedad de Ciencias Naturales de Jalisco, A.C.
Time:20:00 a 10:00 hrs.
Admission: Free
Place:Museo de la Ciudad
---
Shocker el 100% guapo te invita
A la mejor lucha libre del mundo
La del C.M.L.L
Time:20:30 hrs.
Viernes espectaculares
Martes Juveniles
Place:Arena Coliseo
---
Teatro: Hasta que el Matrimonio nos Separe
Time:20:30 hrs.
Admission:$100.00, $80.00 maestros, estudiantes y personas De la 3ra. Edad
Place:Rojo Café
---
Best things to do in Guadalajara with the official tourism board's recommendations. Current events Guadalajara Get information on Guadalajara Mexico´s culture, tourists places to visit, main attractions, natural parks, etc.
---