Events happening today Wednesday November 30 2011 in Guadalajara Mexico
Best things to do in Guadalajara with the official tourism board's recommendations. Current events Guadalajara Get information on Guadalajara Mexico´s culture, tourists places to visit, main attractions, natural parks, etc.
---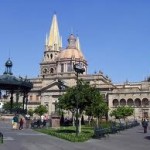 Mariachis in Concert
Miércoles Tapatíos
Place:Plaza de Armas
Time: 19:30 hrs.
Admission: Free
---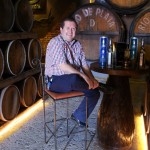 Oldest Tequila in Guadalajara experience
Includes tour of tequila process, tasting.
Chall, mariachi, and traditions Museum.
Tlaquepaque historic center Tour.
$399 MXN Info & reservations: 3659 9379
www.ambientetequilero.com gusmelor@ambientetequilero.com
---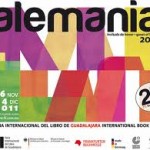 What: International Book Fair 2011 Germany Guest of Honor Expo Guadalajara
Where: Expo Guadalajara
When: November 26 to December 4
Time: 9:00 to 21:00 Hrs.
Venue: Expo Guadalajara (Av. Mariano Otero 1499)
Admissio: $20 MXN per person
Description:
Authors, literary agents, librarians, booksellers and more than 925 thousand publishing houses from 40 countries visit us year after year. With them, more than half a million visitors will enjoy diving into the world of books and enjoy the showcase of the best of the literary and artistic production in Germany, our guest of honor 2011.
---
Festival Internacional de Circo y
Chou de México
Festival para toda la familia
Habrá talleres, conferencias, mesas
Redondas, espectáculos y otra parte
En circo social,
Where:Cerro del Tesoro
Informes: 15943605
http://www.fichofest.tk/
ficho.comite@gmail.com
---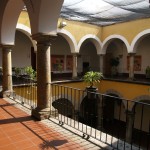 Diplomado Historia de las Culturas
Time: 10:00 a 12:00 hrs.
Admissio: $800.00 por modulo o $80.00 por clase
Sinopsis: Modulo VI, Orígenes de Roma, por el Arq.
Eduardo Vargas González.
Organiza: Sociedad de Amigos del Museo, A. C.
Where: Museo de la Ciudad de Guadalajara
---
Presentación de Trío
Where: Hotel Francés
Time: 19:00 hrs.
Admissio:1 bebida
Informes: 3613 1190
---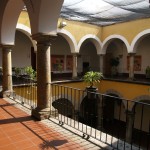 Conferencia "Panorámica de San
Martin Hidalgo"
Por el cronista Prof. J. Jesús Camacho Barreto.
Time: 20:00 a 21:00 hrs.
Admissio: Free
Organiza: Asociación de Cronistas
Municipales del Estado de Jalisco, A.C.
Where:Museo de la Ciudad
---
Teatro: Cúcara y Mácara
Time: 20:30 hrs.
Admissio: $90.00, $70.00 maestro, estudiantes y personas De la 3ra. Edad
Rojo Café
---
Presentación Artística
Centro de Espectáculos El Purgatorio,
Time: 21:00 hrs.
Informes: 38497023
Teatro: Cúcara y Mácara
Dirección: Luis Cordero
Dramaturgia: Oscar Liera
Elenco: Freddy García, Luis Cordero, Héctor
Carmona, Andrés Castro, Fernando González,
Vicente Julián Sánchez, Carlos Valdés, Antonio
Córdova, Daniel Macías.
Synopsis: In a fictional Mexico Caucus, two leaders of the
Church and some priests are in an old sacristy
To solve a terrible and very serious problem: a bomb has
Destroyed the most sacred relic, the cockroaches and Mácara shawl,
The orphans who have appeared Siquitum virgin.
Nothing is known about who is the perpetrator of the attack or
Their motives and the only witness is a monk who has been half
Deaf by the explosion and found to be a fan.
How to fix it without any serious consequences or riots
Social in the church? The prelates and a government undersecretary
Manages to find a logical solution and the situation so complicated
It puts the edge of insanity causing the laughter of
The public. Farce that criticizes her fiction a reality for some and a
Secret to other
Time: 20:30 hrs.
Admissio: $90.00, $70.00 maestros, estudiantes y personas De la 3ra. Edad
Rojo Café
2, 9 16, 23 y 30 de noviembre
---
Picas Nocturnas VIP
¡No corras en la Calle! Corre con Seguridad
Autódromo Guadalajara,
Time: a partir de las 21:00 hrs.
Informes: 3811 8240
---
Recorrido Nocturno de Leyendas
Centro Cultural El Refugio
Time: 22:00 hrs.
Cupo limitado. Previa Reservación
---