Magical Towns Jalisco Mexico
Magical towns is a tourist program in Mexico to select unique rural town that offer a special character to the visitor. Candidate townslikeSan Sebastian del Oeste are appointed ¨Magic Towns¨ because they have a great variety of attractions linked to the history, traditions, culture, crafts and cuisine of the region that should be harnessed for the benefit of the population Sustainable Tourism. Contact us to visit safely any of this towns, we recommend to bring a licensed tour guide with you !
From overseas call: 52 33 3659 9379
In Mexico contact us at: 01 33 3659 9379
In Guadalajara Tel: 33 3659 9379
Tequila Magical Town
Tequila proud producer of the internationally acclaimed spirit that bears his name, Tequila makes magic that exists in its blue agave landscapes, its streets and temples full of history. Place where all senses are flattered by subtle flavors and aromas, lively festivities and traditions that invite back.
Tequila magical town is located less than 60 km from the city of Guadalajara, in the north central region of the state of Jalisco Mexico. In semi-warm and pleasant climate, its average annual temperature is 23 ° C. Read more
Tapalpa Magical Town
Embraced by the great Sierra Madre Occidental in the state of Jalisco, is the "Land of color" among pine and oak forests, crystal clear streams and rock formations. This beautiful town of marked tourist vocation captivates the visitor with its typical provincial atmosphere, traditions and charming flavors awaits eager Tapalpa magical town visitors over the years this magical town has created a sophisticated stage manners of cobbled streets and whitewashed houses with roofs of uniform red tile. The warmth of its inhabitants and inviting spaces contrasts with the annual average temperature is around 16 ° C. Read more
Jalisco is an important tourist destination for its attractions, natural landscapes, its infrastructure for adventure tourism
Mazamitla Magical Town
On the heights of the Sierra del Tigre, the fog creeping is Mazamitla. Place the fresh aroma of fruit trees and the open hospitality of the people seduces the visitor, who will find the true spirit of this people in its cobbled streets and whitewashed houses with tile roofs, peaceful countryside in the middle of the forest and ideal sites for the adventure. Mazamitla magical town, located south of the state of Jalisco to 122 km from the city of Guadalajara Jalisco Mexico. This beautiful mountain town, wrapped in a huge blanket of forests and streams with a fresh annual temperature of around 21 ° C, and has all the amenities to make your visit an experience to remember.
San Sebastian del Oeste Magical Town
Great town, its landscape beauty and its attractions such as the imposing Cerro de la Bufa, its historic buildings as the Hacienda Jalisco and La Quinta, the church of San Sebastian and consistorial portal.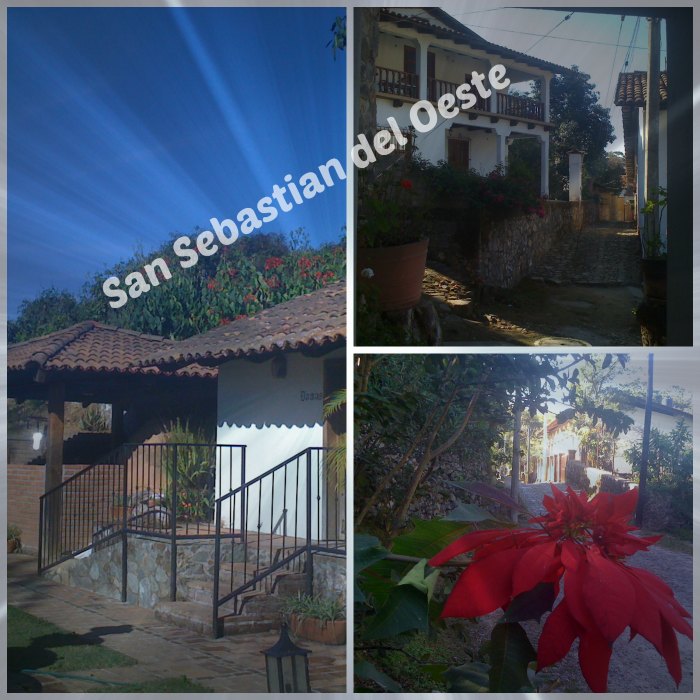 Tourist Attractions: San Sebastian del Oeste Magic Town is a mining town, founded in 1605, where time was caught between stories of miners, luxury estates and mansions, now converted into attractive hotels and hostels. Located at the foot of the hill of Bufa, a red-roofed white houses and cobbled streets, surrounded by forests.
Ajijic Town by Lake Chapala
Lake Chapala Area and the quaint town of Chapala. This coastal town of Ajijic is beautiful. Good seafood and scenery. Lots of art galleries as well.
Ajijic, New Magical Town of Jalisco Ajijic is a town in the Ribera de Chapala, its name comes from the Nahuatl word Axixic, which means "place where the water runs." It is located just 40 minutes from the Guadalajara Metropolitan Area, at the foot of the mountains and surrounded by the largest lake in Mexico, Lake Chapala.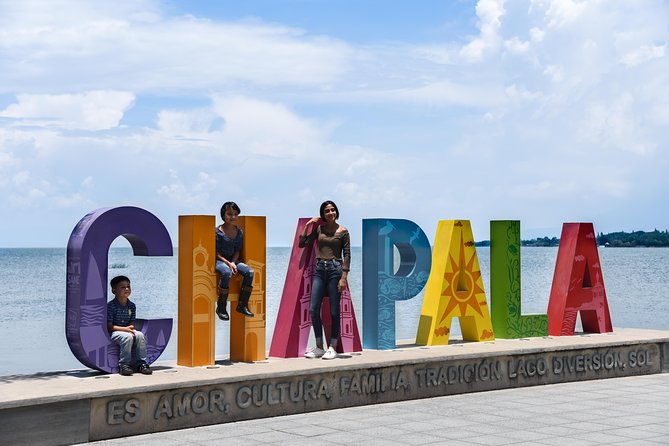 In this tourist destination in Jalisco, the colonial architecture of an authentic Mexican town, and the modernity and quality of its tourist services come together. Currently, it has 78 accommodation companies. Ajijic is full of color thanks to its murals and cobblestone streets, restaurants, galleries, textile stores, inns, cafes and bars. It has 136 food and beverage establishments, 2 specialized service operators and a travel agency. It is characterized by its microclimate, pleasant most of the year. Therefore, there is a community of Americans and Canadians who have decided to reside in the place.
It is recognized for its religious festivities, for the carnival of the Sayacas and for an endless number of artistic and cultural activities since the artistic community has made this destination a place of rest for creation, inspiration and connection with nature. Among the tourist activities, horseback riding through its tree-lined streets to admire its architecture; walks along the boardwalk, from where you can see spectacular sunsets, and boat tours on the lake, admiring its natural beauty.
Another quality that characterizes it is its microclimate, pleasant most of the year. Therefore, there is a community of Americans and Canadians who have decided to reside in the place, making it a cosmopolitan area, full of cultural and artistic life.
Comala Magical Town
Narrow streets, is shown smiling and enigmatic, its whitewashed houses and red roofs make the perfect combination with the green of the lush vegetation. The serenity that marks the rhythm of life in this corner of the state of Colima, makes it a great place to commune with nature and tradition of its inhabitants.
Only 8 miles separate Comala "The place of griddles" in the beautiful city of Colima Mexico. The peace that permeates this peaceful and beautiful town is complemented by the magic stamp of the colossus that has behind him, the magnificent Volcan de Fuego. In 1988, he declared the historic center of Comala Zone of Historic Monuments, an appointment which includes some of the most important buildings. Read more
To have the experience of visiting these magical villages around Guadalajara Jalisco Mexico and admire unique landscapes with his local expert who knows the area well dial the phone (33) 1578 0421 and Ricardo will accompany you to save you time, money and effort. You will be dedicated to the enjoyment of quality time with loved ones living this trip together.
Contact us to visit safely any of this towns, we recommend to bring a licensed tour guide with you !
From overseas call: 52 33 3659 9379
In Mexico contact us at: 01 33 3659 9379
In Guadalajara Tel: 33 3659 9379