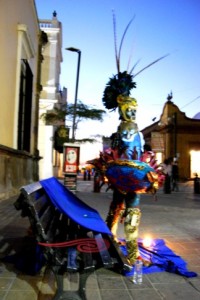 Guadalajara is one of the most beautiful cities in Mexico and Latin America. Endowed with an extraordinary climate is the land of Mariachi, Tequila, the Instituto Cultural Cabañas (UNESCO World Heritage Site) and home to a wide culture that ranges from fine art to the height of the popular arts.
The Historic Center of Guadalajara at the Pan American Games 2011, offers an interesting architecture of the colonial era (Century 19) and an intense cultural and commercial life. In the Historic Center include, among other buildings of interest, the Instituto Cultural Cabañas, Teatro Degollado, Guadalajara Cathedral and Government Palace. Also found in this part of the city's famous Cruz de Plazas.
The city offers a wide variety of restaurants, entertainment centers, shopping centers, universities and many more attractions.
Forming a metropolitan area, the cities of Zapopan, Tlaquepaque and Tonala increase the supply of attractions for visitors.
One hour from Guadalajara are the Lake Chapala, the largest of Mexico and picturesque people Chapala and Ajijic, the latter preferred to visitors and residents from the United States and Canada.
Two hours are Tapalpa mountain village, endowed with many natural and cultural attractions.
The Tequila Express is a train from Guadalajara and that passes through the so-called Agave Landscape that takes visitors to know the production area Tequila, factories of this drink and the whole culture that revolves around its history and production.
For this and many more things that we will reveal here worth visiting Guadalajara.