Guadalajara Mexico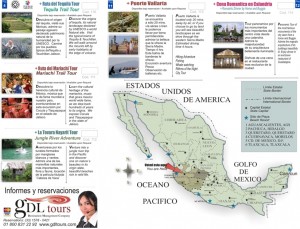 Getting to Guadalajara
From the US and Canada most foreign visitors reach Guadalajara by air. Flights are frequent and reasonably priced. Competition sometimes shaves tariffs down as low as $250 for a Guadalajara round trip from on of the Guadalajara depearture cities like Chicago, New York, or Los Angeles.
Air travelers can save lots of money by shopping arround on internet. Don´t be bashful about asking for the cheapest price. Make it clear to the airline or travel agent you are interested in a bargain. Log on to airline´s websites and look for the best promotions. Stay posted for last minute offers and go for it! Most Airlines are staying away from posting the lowest price with companies like Expedia and related names like Tripadvisor, Grayline, Travelocity, Cheapflight, etc. As I am writing these lines I logged into Aeromexico to find a $141 ticket price Chicago – Guadalajara!
When buying your airline ticket login to: Aeromexico, American, Continental, Delta, Volaris, Alaska, etc. It is much safer to buy direct ! In case of flight cancelation the airline will provide with alternatives and your money is ¨always¨ safe !
When travel to Guadalajara Mexico fly from Central or South America: Copa Air, Aeromexico
Guadalajara Tourism
Incoming search terms:
mexico tourist attractions map